Conservation Fisheries – Who They are and How They are Impacting Our Fish Populations in East Tennessee
Tuesday, January 25, 2022 7:00 PM EST
Click Here to register on the UT Arboretum Society website to receive your Zoom link.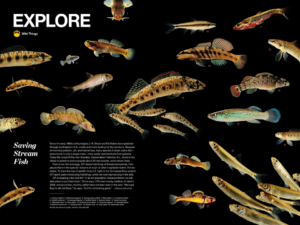 Tuesday, January 25, 2022, 7pm EST on Zoom
Join us for a look at Conservation Fisheries, a non-profit preserving the Southeast's aquatic biodiversity, as we explore what CFI does, with some history and pictures of the hatchery and field work and fish and cooperators they work with. Our presenter, Pat Rakes is co-director of Conservation Fisheries and has been studying rare fishes since he began his master's degree project at the University of Tennessee in Knoxville in 1982 studying the distribution and life history of the Barrens Topminnow. This work laid the foundation for efforts that continue today. Pat and J.R. Shute founded CFI just after finishing graduate school projects and both are in awe of how it has grown since then.
Years of maintaining aquaria have led to an appreciation of the art and science (the "wet thumb") involved in keeping fish alive and healthy (and interested in sex). The rewards of co-directing CFI have not been monetary, but rich in constant learning, studying the life history, ecology, reproductive biology, distribution, and taxonomy of rare fish in Tennessee, Arkansas, Missouri, Kentucky, Virginia, West Virginia, Pennsylvania, North Carolina, South Carolina, Georgia, Alabama, and Mississippi. The snorkeling that was a novel technique for monitoring rare fish 30 years ago never gets old.
This program is co-sponsored by Tennessee Citizens for Wilderness Planning. The program is free but please register to receive your Zoom link. Contact Michelle Campanis for any registration issues at mcampani@utk.edu
---
American Chestnut Restoration in the Southern Appalachians
Tuesday, February 22, 2022 7:00 PM EST
Click Here to register on the UT Arboretum Society website to receive your Zoom link.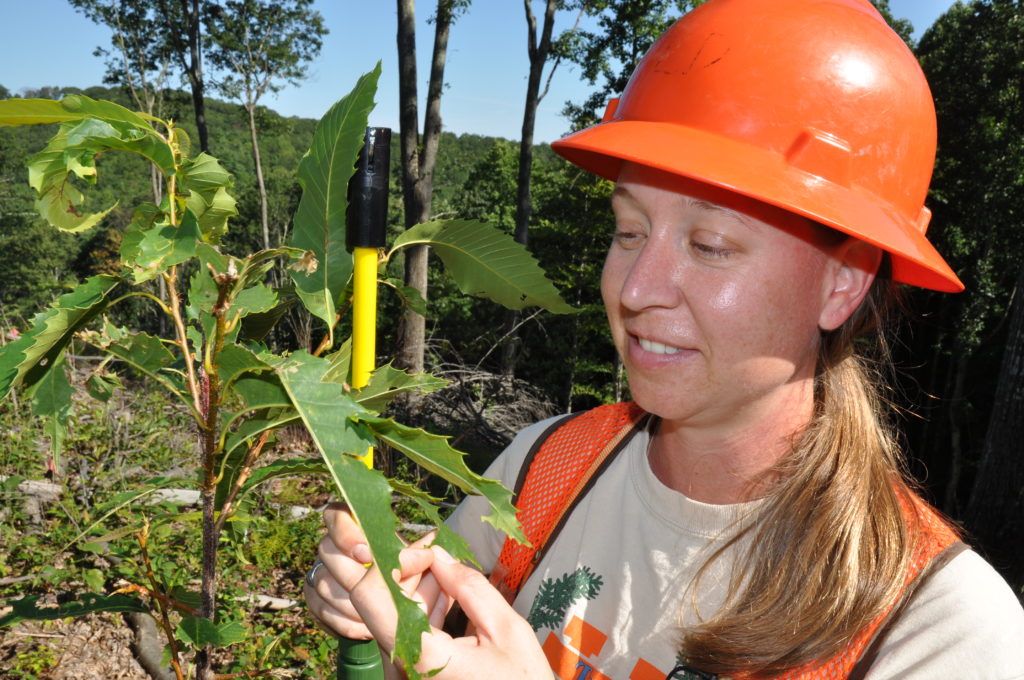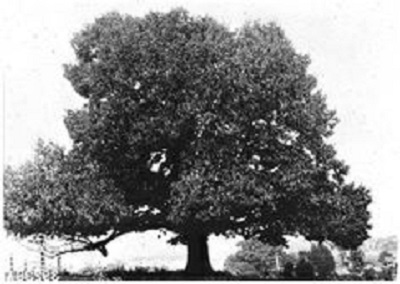 Tuesday, February 22, 2022, 7pm EST on Zoom
At the University of Tennessee Arboretum we have a trail named "The Lost Chestnut Trail". There are still American Chestnut (Castanea dentata) stumps on this trail that sprout shoots which die at about 5-7 feet due to the chestnut blight (Cryphonectria parasitica) which destroyed the majority of the 4 billion American Chestnut trees in the Eastern United States. These magnificent and ancient trees, up to 100 feet tall and 9 feet around, were awe-inspiring, the redwoods of the east coast, but with an added benefit — the nuts were edible. Join us as Stacy Clark, a Research Forester with the USDA Forest Service updates us on efforts to restore the American Chestnut. She is based in Knoxville, TN on the University of Tennessee campus where she is Adjunct Assistant Professor. Her research interests span the life cycle of the oak tree from the acorn to old-growth to the whiskey barrel. She currently leads research projects on American chestnut restoration and artificial regeneration of upland oak.
This program which is co-sponsored by Tennessee Citizens for Wilderness Planning will be on Zoom and recorded for those that cannot tune in on February 22nd. The recording will be sent to all who register. Closed captions are available. Please contact UT Arboretum Education Coordinator, Michelle Campanis. with any registration issues mcampani@utk.edu
---