All About Compost with Wayne Mason
NEW DATE, Thursday, June 30
Register on the UT Arboretum Society website to receive your Zoom link.
*If you registered for the earlier date of June 21st your Zoom link is still good for the new program date.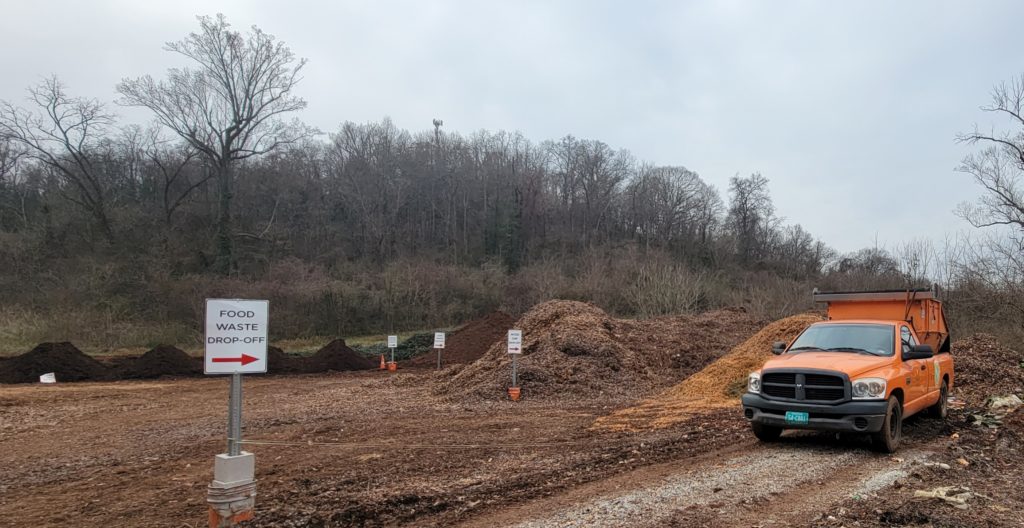 Thursday June 30, 2022 – 7pm EDT
Thursday, June 30 -7pm EDT on Zoom: The UT Compost Facility is tasked with taking all organic waste from the University of Tennessee and processing it into a nutrient rich fertilizer substitute, otherwise known as compost! At this stage in our program we can take in approximately 1300 tons (2.6 million pounds) of organic wastes per year, and we are only growing upwards from there. Of all the waste that is diverted from landfills at the University, compost collection makes up over 60% of that effort, totaling more than the recycling, donations, and other diversion methods put together. The Facility has started diving into composting research and education in order to expand the public's awareness of organic recycling. Soon we will begin a new phase of construction allowing us to serve as the most advanced composting facility of any university with the goal of being a hub of information to the entire composting industry.
Our speaker is Wayne Mason, Supervisor of the UT Compost Facility. Wayne, born and raised in Texas joined the US Navy at the age of 17. Training and working as a mechanical nuclear engineer on the USS Carl Vinson, he was able to serve for 5 years before being medically retired from radiation exposure. Venturing into civilian life Wayne then began work in construction, learning the skills of a stonemason and working a wide variety of heavy equipment. When medical complications lead to leaving that industry, Wayne sought higher education at the University of Tennessee. Over many chance circumstances, he landed a summer job working at what was then known as the "Compost Site," a place all but ready to be shut down due to years of negligence. Over the course of 3 years Wayne was able to convert the muddy site into a full blown facility proper roads, convert his student worker position into a supervisory staff position, hire 6 additional staff members, and secure over $1.7 million in site upgrades and new equipment. Wayne aspires to connect the people of the state of Tennessee to the idea of keeping their waste out of landfills and expanding the composting industry through proper regulations and connections with local governments.
The program is free, but registration is required to receive your link. This program will be recorded and sent to all registrants. Closed captioning is available. Please contact UT Arboretum Education Coordinator, Michelle Campanis, at mcampani@utk.edu with any questions or registration issues.
---
Froggy Went A Changin' – Gray Treefrog Metamorphosis with Stephen Lyn Bales
Register at utarboretumsociety.org to receive your Zoom link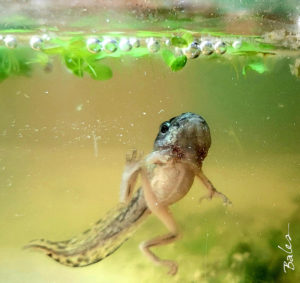 Thursday, July 7 at 7pm EDT on Zoom
Here in East Tennessee, we are surrounded by trees and that means we live in the middle of gray treefrog land! Join UT Arboretum education coordinator, Michelle Campanis, and roving naturalist Stephen Lyn Bales as they follow a clutch of gelatinous frogspawn from egg to hop-away adult gray treefrogs (Hyla versicolor). It's the UT Arboretum Society's First Thursday Nature Supper Club via Zoom, July 7 at 7 p.m. You can have whatever you like for supper and you do not even have to put your shoes on.
The program is free and, but registration is required to receive link. Closed captions are available and the program will be recorded and sent to all who register.
Contact Michelle Campanis, mcampani@tennessee.edu, University of Tennessee Arboretum Education Coordinator, with questions. or registration issues.
---