Wednesday, June 12-Friday, June 14, 2024: Contact Michelle Campanis to check availbility, request an application and information!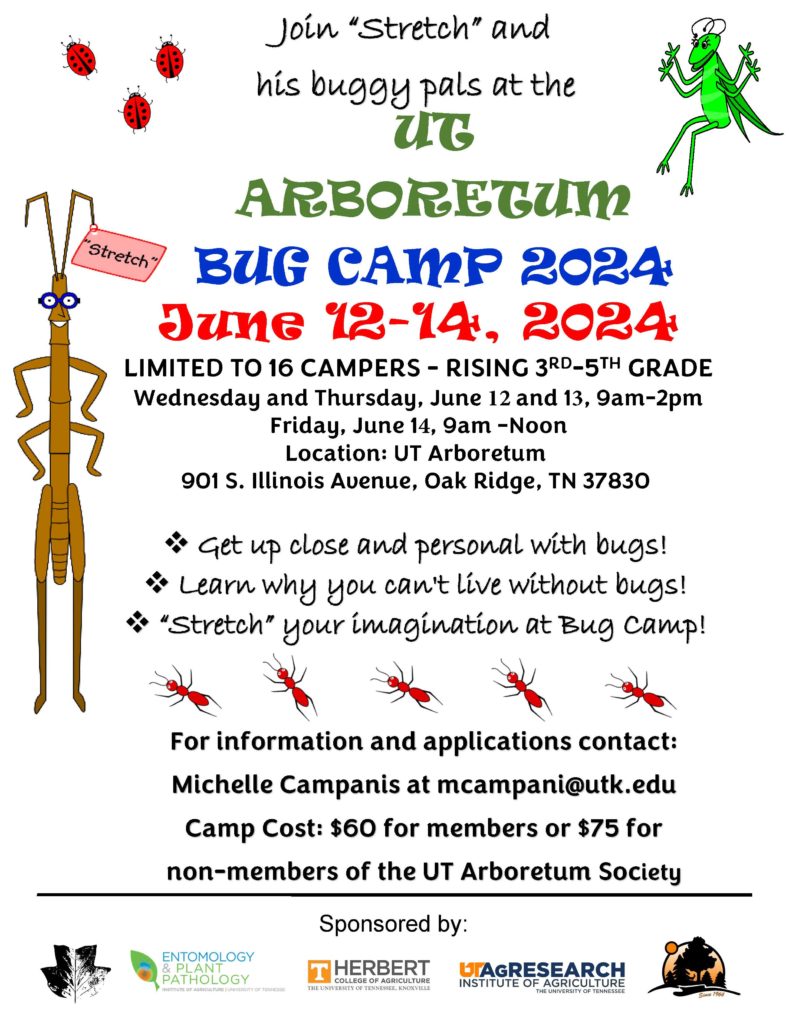 Back in Person for 2024! Our children's summer camp program, BUG CAMP, is a three day camp held in June each year. At BUG CAMP, the campers will get up close and personal with insects. They will learn why we can't live without insects and about the value of different insects. They will explore the good, the bad and the "buggly" of our relationship with the insect world. Rising 3rd- 5th graders are eligible to attend, but we do make exceptions based on space available. BUG CAMP is limited to 16 campers.

Each participant will have an opportunity to take home and "host" an insect if they choose during the session. Bugs are good, bugs are fun! At BUG CAMP we learn many reasons to love bugs as we explore insects through bug crafts, nature walks, science activities and the UT Insect Zoo! Contact Michelle Campanis at mcampani@utk.edu for additional information.

BUG CAMP is co-sponsored by the UT Arboretum Society, the UT Arboretum and Forest Resources AgResearch and Education Center, UT Herbert College of Agriculture and UT Department of Entomology and Plant Pathology.