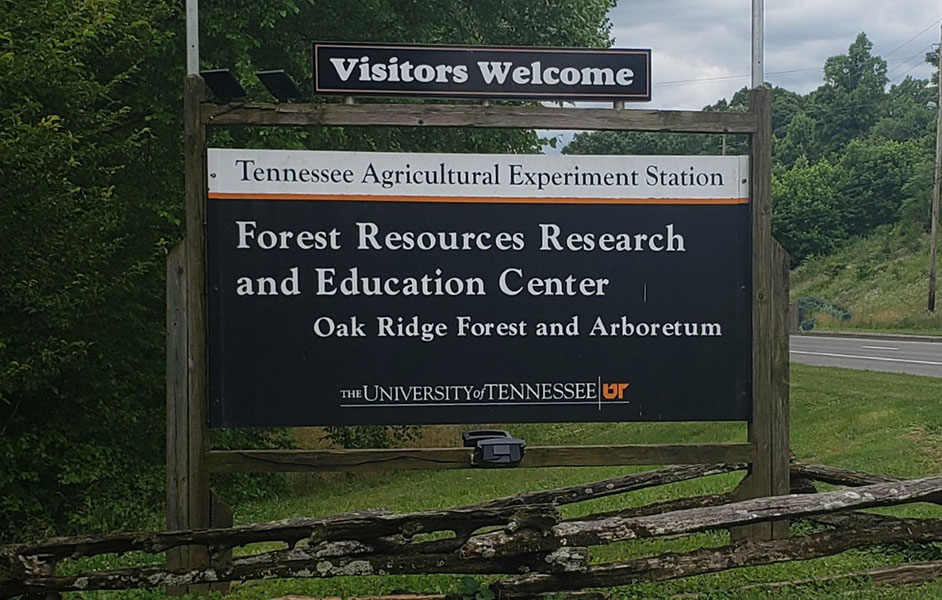 The University of Tennessee Arboretum Visitors Center and Office is routinely open:
Monday – Friday from 8:00 am – Noon and 1:00 pm – 4:30 pm (excluding holidays.)
June 1, 2021 The Visitors Center is open but the restrooms are still closed to the public due to COVID-19. We have provided portable toilets at the end of the parking lot.
Hours for the parking lot and grounds are listed below. There is no charge for entrance to the UT Arboretum, but we do welcome donations at the Welcome Kiosk outside the Visitors Center.
Social Media information will be displayed here. Please fill out social media links in the menu of options.
More information available on our Facebook page.
The UT Arboretum grounds are open for walking daily from 8:00 am until sunset. See approximate closing times of the parking lot by month below.
Parking for Visitors
The parking lot is available adjacent to the Visitors Center. There are 40 parking spaces and 4 ADA accessible spaces available for UT Arboretum visitors. The parking lot is available everyday 8 am to dusk, but is subject to restrictions during university closings and inclement weather. No overnight parking is permitted.
Tours and Field Trips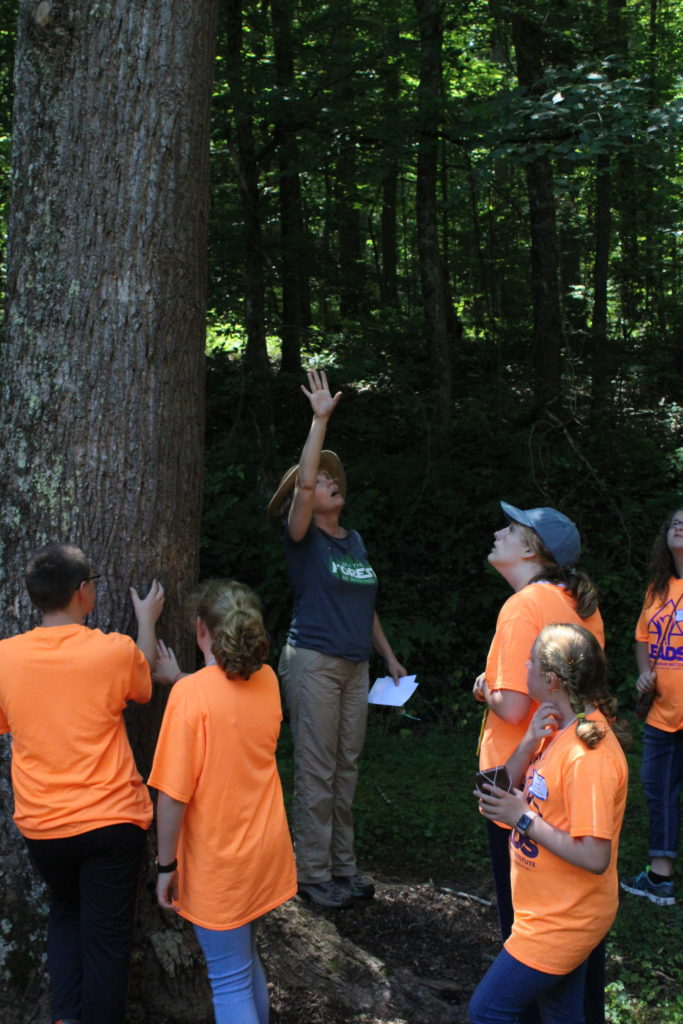 The UT Arboretum in Oak Ridge is happy to work with your scout troop, garden club, school or other group for tours, field trips and educational programs. Tours, programs and field trips must be arranged in advance. There is no charge for these programs, but donations are always appreciated. To schedule a program or field trip please contact our Education Program Coordinator, Michelle Campanis, at mcampani@tennessee.edu​ or call 865-483-7277.