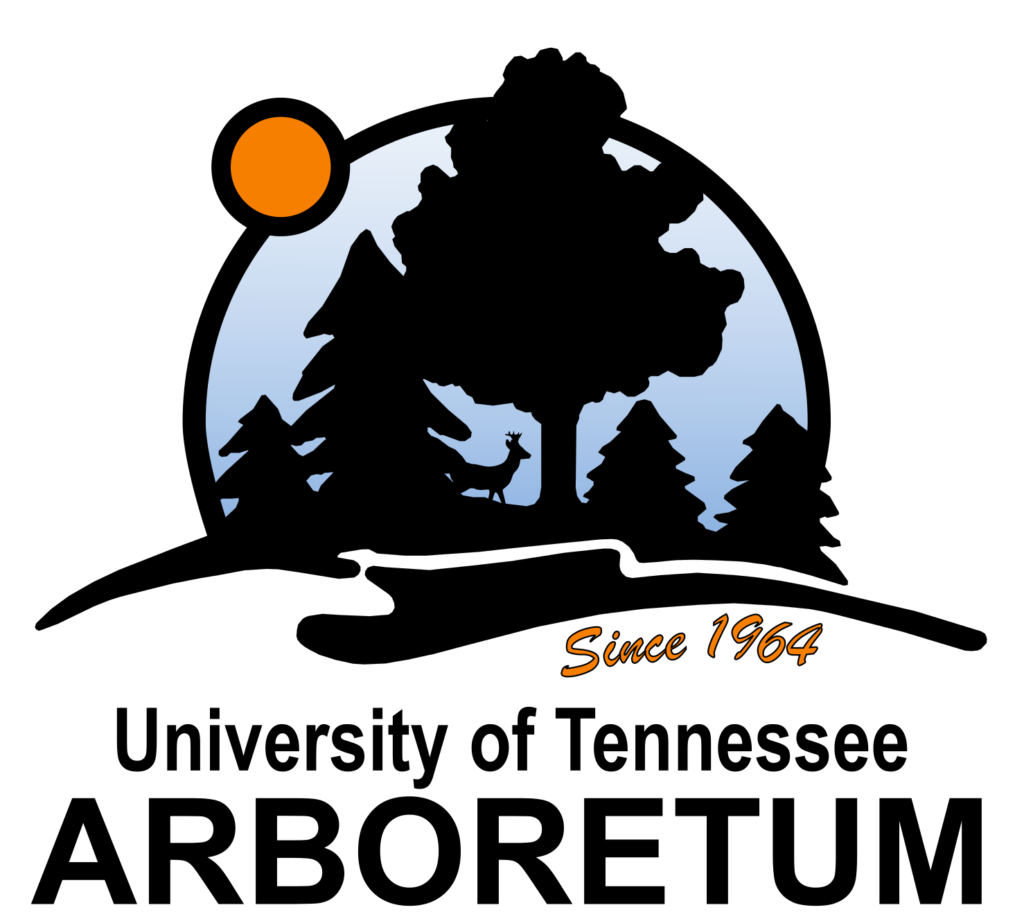 All public access is walking only. (Persons with disabilities may request permission to drive on access roads, but this is limited to office hours when gates are regularly open).
Please stay on designated areas and observe all posted signs
Collecting of any materials is not permitted – Contact Education Coordinator Michelle Campanis for any questions at mcampani@utk.edu
Picnicking is not allowed
Pets cannot be on site due to the fact that we are a research facility
Bikes or Skateboards are prohibited
Professional Photographers Must Have Permit see below for information
Professional Photographers Policy
UT Arboretum Society for Professional Photographer Fee Payment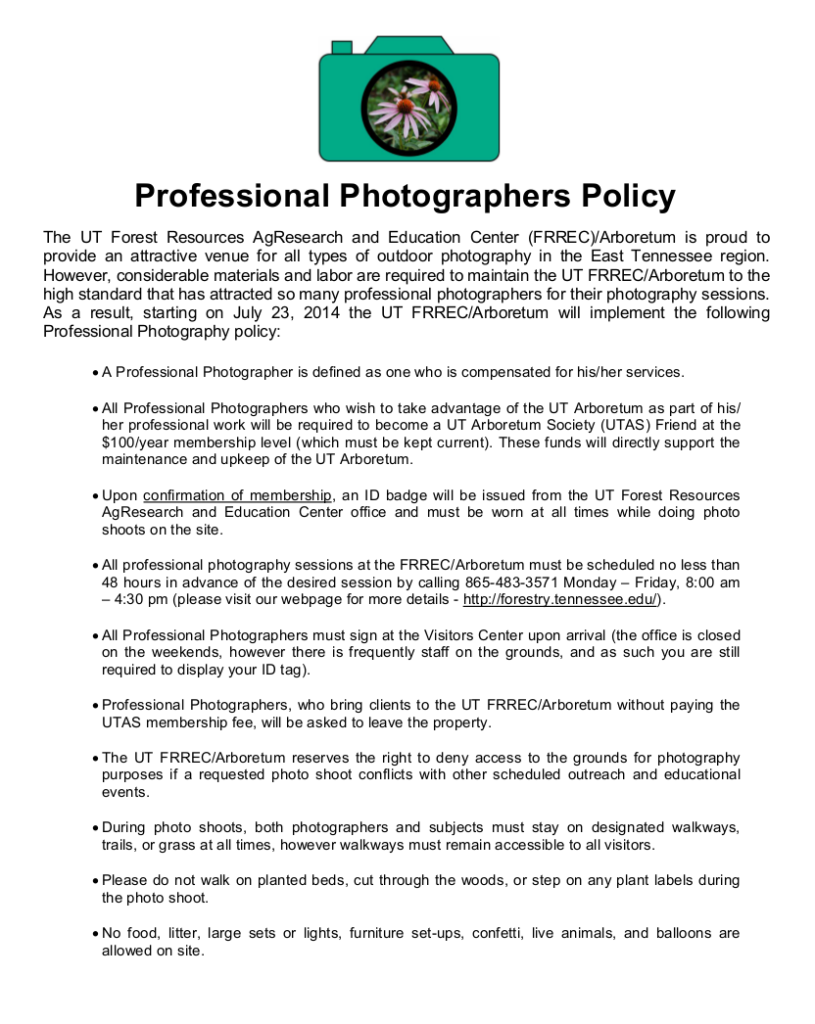 The UT Forest Resoures AgResearch and Education Center (FRREC)/Arboretum is proud to provide an attractive venue for all types of outdoor photography in the East Tennessee region. However, considerable materials and labor are required to maintain the UT FRREC/Arboretum to the high standard that has attracted so many professional photographers for their photography sessions. As a result, starting on July 23, 2014 the UT FRREC/Arboretum implemented a new Photography Policy which requires that professional photographers join the UT Arboretum Society at the Professional Photographer level. This level provides all the privileges of membership and is good for a year from the date of joining. This is not required for families taking personal pictures.
Parking for Visitors
The parking lot is adjacent to the Visitors Center. There are 40 parking spaces and 4 ADA accessible spaces for UT Arboretum visitors. Parking for school buses and RV's is available in 4 spaces. The parking lot is available 8 am to dusk, but is subject to restrictions during university closures and inclement weather. No overnight parking is permitted.